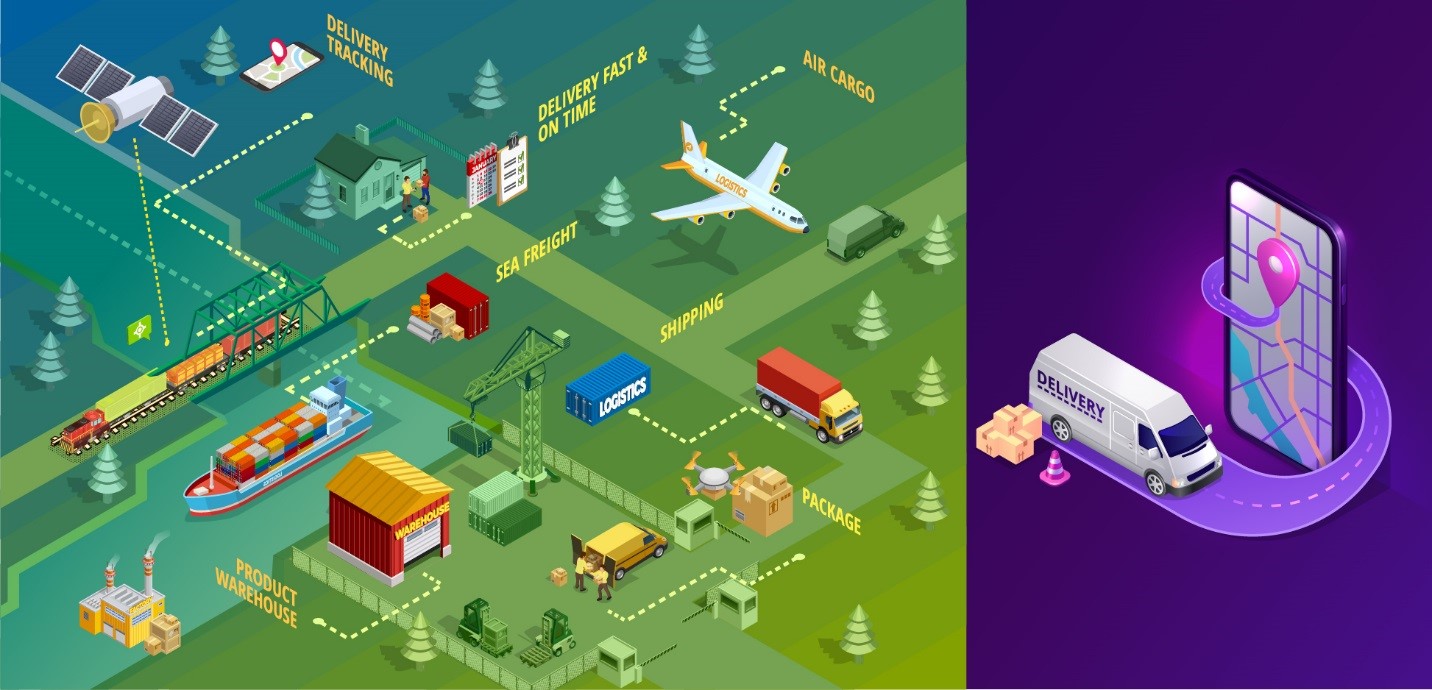 Global Logistic App
Due to the rapid growth of the eCommerce industry in India, there is a much-needed factor that needs to be considered: logistics management. India is also experiencing a massive year-on-year demand for courier packages which constitutes nearly 30 %. But how fast are these deliveries happening between businesses and customers? So, Avansa IT solutions provide our clients with a comprehensive application that provides solutions in the logistics industry. Transport & Logistics Industries thrives and increases mobility. Every day, the industry observes a massive migration of people and packages in Air, Sea, and roads from one place to another. Logistics app helps you to stream line the business process for the long-term without any disturbances.
At Avansa IT, we crafted an exclusive Logistics App Service that helps small business owners to track their packages with the help of GPS of vehicles. This app can help firms add customers on the go, analytics on the package tracking, hassle-free report structure, and many more with ease.
Advantages of Logistics App for Businesses:
Highly Cost-Effective in Nature.
Transparent Supply Chain Structure.
Automation of all processes.
Features of our Logistics App:
Track Package current location with Driver/Vehicle GPS
To provide ETA (Estimated Time of Arrival) of the Package.
Track Package movement with Driver/Vehicle GPS
Ability to show Package details like dimensions and weight and type of goods in Package
Ability to show modes of transport of Package
Update Delivery Delays
Set up a new customer in the application for people with specific roles.
Send email notifications to customers about package status.
Update package status manually in the application.
To provide analytics overall of the supply chain.
Transportation firms must be technologically dormant to serve the ever-changing requirements and the core demands to share real-time data. So it becomes essential to build a mobile logistics app. A shipping and logistics company in India lacks a mobile app as this industry is unfolding quickly and assisting other businesses to expand and grow. The logistics division handles the moving of the goods, and it encompasses complex processes like supply chain management, warehousing, route management, etc. Any business can manage their logistics system smoothly by proactively using our app to manage all of your supply chain operations more effectively and efficiently. Avansa IT's main objective is to provide its clients an app that helps track orders at any place at any time by using innovative ways to streamline the whole transportation operations. Our app helps to reduce your average fulfillment cost per order. A simple mobile app can help firms establish their brand name, make the delivery process flexible, help in better supply chain management, reduce time and effort, and be more cost-effective by knowing the where abouts of packages. Avansa IT solutions logistics management app is one of the best in the market, as it has been built keeping challenges in mind faced by most of the small businesses transport structures. With this solution, consumers can also receive the couriers swiftly and help reduce the complex issues. We are powered with vast experience in logistics, and we help firms develop innovative mobility solutions for shipping and transportation companies. We believe that web and mobility is the best solution that can help businesses be more customer-centric and unique from their competitors.